Marquette adds two transfer guards to program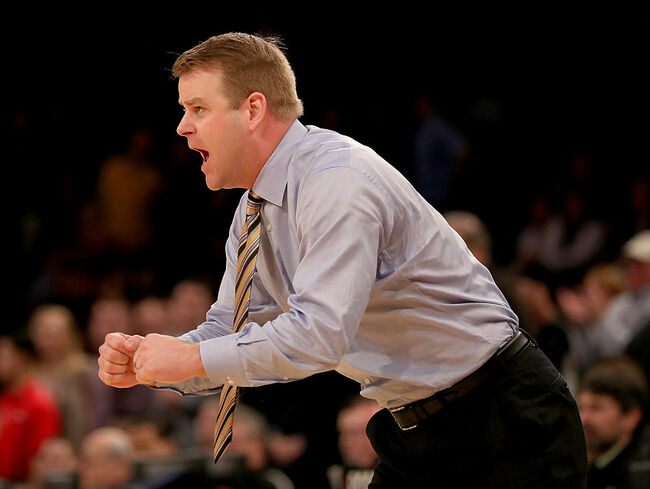 The Marquette University men's basketball team has added transfer guard Koby McEwen (Toronto, Canada/Utah State) to the program, head coach Steve Wojciechowski announced Monday afternoon
McEwen, a 6-4, 200-pounder, will arrive on campus this summer and have two seasons of eligibility after sitting out the 2018-19 campaign due to NCAA transfer rules.
The Toronto, Canada, native was named Third Team All-Mountain West as a sophomore in 2017-18 and also claimed a spot on the NABC All-District 17 Second Team squad. He chipped in 15.6 points per game and his 5.4 rebounds per contest was the best mark on the roster. He started in each of his 30 appearances and reached double figures in scoring on 22 occasions (11 games of 20-or-more points).
McEwen was tabbed the Mountain West Freshman of the Year in 2016-17 and also earned a nod to the league's honorable mention all-conference team. He finished second on the squad in scoring with 14.8 points per game, the best mark by a freshman in school history. McEwen started 30-of-31 contests and his 158 total rebounds from the guard position were the second most on the team.
McEwen averaged 18.7 points, 4.6 rebounds and 5.4 assists per game as a senior at Wasatch Academy and helped the program to a 29-4 record. He was an all-state honoree as a junior.
The Marquette University men's basketball team has added transfer guard Joseph Chartouny to the roster for the 2018-19 campaign, head coach Steve Wojciechowski announced Monday afternoon.
Chartouny, a 6-3, 205-pounder, will arrive on campus this summer and have one season of eligibility after playing each of the last three years at Fordham University. He will graduate from Fordham this spring with a degree in business administration and enroll in graduate classes at Marquette.
A two-time Atlantic 10 All-Academic Team member, Chartouny was voted the league's top newcomer in 2015-16. As a junior, he averaged 12.2 points, 5.6 rebounds, 4.6 assists and 3.3 steals per game for the Rams. He was third on the squad in scoring in 2017-18 and topped the roster in minutes per game (35.9).
As a sophomore in 2016-17, he started 26-of-29 games and chipped in 12.1 points, 4.1 boards and 3.2 steals (third in nation) per outing. He was a preseason all-league honoree and set the school record for steals in a season (94). His 5.0 assists per outing that season ranked third in the Atlantic 10.
Chartouny contributed 11.3 points and 5.3 rebounds per game and his 161 assists were the most ever by a freshman at Fordham. He claimed the league's rookie of the week honor on seven occasions and started 26 of the Rams' games in 2015-16.
A native of Montreal, Quebec, Chartouny prepped at College Jean-De-Brebeuf, a school founded by Jesuits in 1928. He helped the program to the 2015 Provincial Championship.
via press release
Photo: Getty Images